Promoting Resiliency & Recovery For A Child's Success In Life
---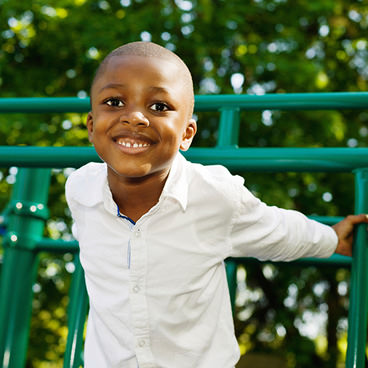 Youth Recovery Program
Early intervention is important to the recovery journey for children and adolescents. Recovery is the foundation of the services we offer.
Crossroads' program uses a wide range of strategies to promote healthy growth and development. We help keep families together and work with children to develop life skills. Our goal is to help children develop resiliency and the skills for success in life.
Services include:
Psychiatric Rehabilitation Services

One-on-one mentoring 

Skill-building groups and activities

After School and Summer Skill-Development Groups

Respite services provide relief for both children and caregivers
In a supportive and safe environment, we focus on assisting with and strengthening:
Self-awareness

Perseverance

Emotional stability

Support systems

Coping and problem solving skills

Behaviors
Psychiatric Rehabilitation Program (PRP) 
Psychiatric Rehabilitation Program (PRP) services may be provided on-site at the Recovery Club, located at each Crossroads location, or off-site in the child's home or other community setting.
Recovery Centers provide structured activities and groups focused on:
Improving self-esteem

Improving socialization skills

Developing coping and problem solving skills

Improving study habits and organizational skills

Recreational activities

Transportation is provided
After School & Summer Skill-Development Groups
After School & Summer Skill-Development Groups promote individual success along with team cooperation. Therapeutic groups target specific needs of a group of children or adolescents. Groups encourage emotional, developmental and physical growth through structured activity.
Group topics include:
Anger Management

Assertiveness

Training

Conflict Resolution

Effective Communication

Problem Solving

Social Skills
---
Eligibility
Individuals must have Medical Assistance.

Individuals must meet specific diagnostic criteria set by the State of Maryland.

Referrals must be made by the treating behavioral health professional.
For further information, please contact the Youth Services Coordinator at (410) 758-3050
Referral Criteria
Referrals must be made by the treating mental health professional.
All referrals should be sent to the Program Director at the Administrative Office in Queen Anne's County.
Referral forms can be accessed here.
---
Locations
Services are provided in the following counties: Queen Anne's, Kent, Talbot, Caroline & Dorchester.
The Youth Services Program conducts activities at all three Crossroads locations as well as in home and community settings.
Administrative Offices & Queen Anne's County Program Services
120 Banjo Lane Centreville, MD 21617
Phone: (410) 758-3050 Fax: (410) 758-1223
Kent County Services
937 Gateway Dr. Chestertown, MD 21620
Phone: (410) 778-9200
Dorchester County Services
404 LeCompte Street Cambridge, MD 21613
Phone: (410) 221-7540