Where Care Of Mind & Body Meet To Promote Overall Health
---
What is Health Home?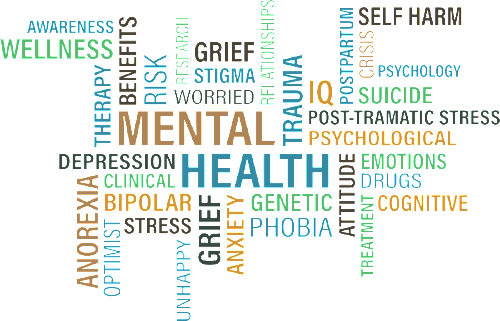 Crossroads Community's Health Home Program offers individually focused care. It empowers participants to manage and prevent chronic conditions, with a goal of improving overall health and reducing avoidable hospital visits. This is a community-based approach, not a residential program. Health Home integrates physical and behavioral health services for individuals with chronic conditions. We offer participants enhanced care-coordination services, working with participants' primary care providers, specialists and behavioral health providers. There is not an actual referral form for this service. When an individual starts Crossroads' Psychiatric Rehabilitation Program (PRP), Health Home will be available as an adjunct service.
Health Home Services
Comprehensive Care Management

We create a treatment plan, set health and wellness goals, and address any challenges to physical and behavioral health needs.

Health Promotion  

We provide individuals with the knowledge and guidance to improve their overall wellness. Training, information and support are tailored to each person's unique health challenges. We offer health education on chronic conditions, sexuality and family planning, development of a self-management plan, medication use, nutritional and physical activity counseling, smoking cessation and more.

Care Coordination

We help people get the care they need, make appointments and connections with primary care providers and specialists. We request and review participants' medical records, consult about their status or needs with medical providers, help schedule medical appointments, provide referrals to specialists and track immunizations.

Comprehensive Transitional Care

We help in transitions to a different level of care if an individual is hospitalized or needs treatment in an outpatient facility. We review discharge statements, facilitate transfers, review medication changes, update care plans and schedule follow-up care.

Individual Family Support

We help participants and their caregivers find pharmacies, counseling and other services, assisting with overall health management. We offer support with scheduling, health literacy, medication adherence and advocacy for both participants and caregivers.

Referral to Community and Social Support

We provide connections to other community programs and support, including information or assistance with Medicaid eligibility, disability benefits, social services, NA/AA, housing, legal services, peer support, life skills, education and vocational training.
Eligibility
In order to participate in the Health Home Program, the individual must:
Have a serious and persistent mental illness and be receiving PRP services (adults)

Have a serious emotional disturbance and be receiving PRP services (youth)
Health Home services are available to both children and adults.
Locations
Services are provided in the following counties: Queen Anne's, Kent, Talbot, Caroline & Dorchester.
Queen Anne's County Services
120 Banjo Lane, Centreville, MD 21617
Phone: (410)758-3050 Fax: (410) 758-1223
Kent County Services
937 Gateway Drive, Chestertown, MD 21620
Phone: (410) 778-9200
Dorchester County Services
404 LeCompte Street, Cambridge, MD 21613
Phone: (410) 221-7540