Relief for Caregivers of Children Receiving Behavioral Health Services
---
Respite Care Program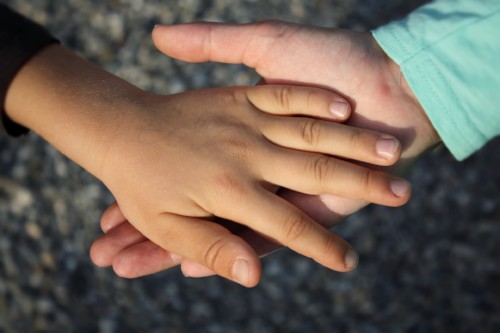 Crossroads Community's Respite Care Program provides a break for the child and caregiver from the home situation. We offer out-of-home overnight respite care in homes licensed by the Department of Social Services or Mentor Maryland.
Out-of-home respite care offers relief to the primary caregiver by temporarily assuming responsibility for caring for the child. This reduces the stress of caring for children or adolescents receiving behavioral health services, increases social and recreational activities, and promotes positive family interactions.
Crossroads Community's Respite Care Program offers relief to caregivers through out-of-home stays for children and adolescents receiving behavioral health services.

Respite providers receive training to help them provide the special services necessary to children with behavioral health needs.

We work with caregivers and behavioral health providers to develop unique Respite Plans that ensure we meet the child's individual needs during their respite stay.
Respite Care is a planned and pre-authorized service. It is NOT an emergency service.
Eligibility
Children under age 18, who are receiving behavioral health services and are living with a parent or guardian or in a foster home.

Services are provided at no cost to individuals with Medical Assistance.
Referral Criteria
Any public or private agency can initiate the referral.
All referrals must be signed by a behavioral health provider, for a child or adolescent and family to receive services from this program.

All referrals should be sent to the Program Director at the Administrative Office in Queen Anne's County.
Referral forms can be accessed here.
For further information, please contact the Respite Specialist at (410) 758-3050, ext. 1040
Locations
Services are provided in the following counties: Queen Anne's, Kent, Talbot, Caroline & Dorchester.
Administrative Offices & Queen Anne's County Program Services
120 Banjo Lane, Centreville, MD 21617
Phone: 410-758-3050 Fax: 410-758-1223
Kent County Services
937 Gateway Drive, Chestertown, MD 21620
Phone: (410) 778-9200
Dorchester Services
404 LeCompte Street, Cambridge, MD 21613
Phone: (410) 221-7540
Become a Respite Provider
---